FOR two weeks now, small-business proprietor Brad Singh has been paying his staff even though several of his businesses are temporarily closed due to the presence of the Coronavirus (COVID-19) in Guyana.
Singh, who owns well-known electronics store Cell Point, Karma 78 Bar, and Brandz to Go Boutique, hopes that he would not have to terminate his staff, but is uncertain of the future of his business.
"I don't know how long I will be able to do that for them. If things remain like this I would be forced to let my staff go, which I'm trying not to do at the moment," Singh told the Guyana Chronicle.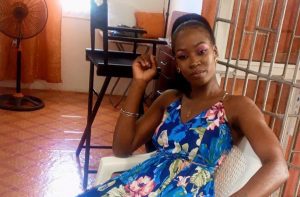 Singh's, like many other small businesses, has been hard hit by the decline in commercial activities as a result of the spread of the novel coronavirus. Guyana recorded the first case on March 11, and has since recorded seven additional cases.
With the virus coming on the heels of tension from the March 2 General and Regional Elections, business has been on the decline for most of the month.
Make-up artists Onica Naar and Ladonna Richardson told this newspaper that the beauty industry has been hard hit by the situation, given the amount of contact it involves.
Last Saturday, Richardson was forced to give up her Vreed-en-Hoop store – six months after she opened for business – as she can no longer afford to pay the $35,000 per month rent.
Because of the virus, the mother of four has had to put a pause on her dream but believes that it is necessary, so as to maintain social distancing.
"All I want to do is be indoors. This is not only for my safety but the safety of my clients and most of all my children," Richardson said.
Naar feels anxious about the situation, as she wonders how she will come up with the $100,000 for the rent of her North Road location. The make-up artist said she approached her landlord for compassion.
"She [the landlord] doesn't seem to care much about what is going on. She said she isn't GTT to give extension, so we have to find her rent on time and in full," Naar said.
Naar has since spoke to a lawyer about her options.
Singh is also facing the difficult decision of whether or not to hold on to the business locations he rents.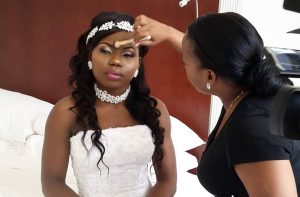 "I'm watching to see how long this process takes. If it's a lengthy one I will be forced to approach him [landlord]. It's not something I want to do, but if it comes to that it's something I will have to do. I'm hoping that he would be understanding about it," Singh said.
Singh said on average his monthly expenses total $1.5M for the four businesses; with little income he is bearing the financial strain.
Officials from the Ministry of Business Small Business Bureau (SBB) and the Institute of Private Enterprise Development (IPED) said that they have begun to evaluate the situation, to gauge what help could possibly be offered.
"We are working out a menu of measures to help them," shared IPED CEO, Ramesh Persaud.
IPED is a not-for-profit organisation that provides business guidance, technical assistance, training and finance to micro and small business entrepreneurs.
"We have been in contact with our clients, listening to their challenges. At this stage it's too early to make a full assessment and say what those measures will be specifically, but we do intend to put measures in place," Ramesh said in a telephone interview last Wednesday.
At the SBB, CEO Lowell Porter said the bureau last Wednesday began talks with some of the businesses registered with them.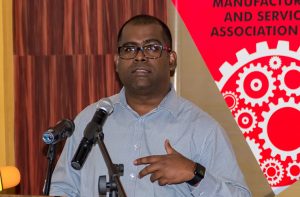 "We are now talking to them to be guided by what they're saying. We're asking them straight up what have been their difficulties since the start of this corona- virus outbreak. From that we're going to understand what they're going through," Porter explained.
Though the bureau has approximately 10,000 businesses on its database, Porter said by law the bureau can only work with those businesses that have been compliant. Only 400 of the registered businesses have been compliant.
Porter commended the moratorium that some commercial banks have put in place, thereby allowing persons leniency on their loan payments. He noted, however, that the bureau is limited in the help it can extend.
"There are a lot of expectations on what the SBB can provide to these businesses that are not true. The SBB doesn't lend any money; we're not a lending agency, there's nobody repaying us for anything," Porter said.
He suggested that small businesses band together and assess ways in which they could even help each other out.
"I advise that they start working together. For example, if you own a restaurant arrange with a delivery service. I believe there are opportunities but we need to talk to the clients first and see what is going on, and we just started that process," Porter said.
Porter said the bureau is also helping clients with the setting up of online platforms.
"They have to maintain an interface with their clientele. If the business can be done online they can utilise an online portal. If they don't have one, we're reviewing how to help them have an online presence," Porter said.
At the Future Zone Internet Café, proprietor Rawle Hinds has taken steps to sanitise and have other measures in place to guard against the spread of the virus, but he too worries about the life of his business.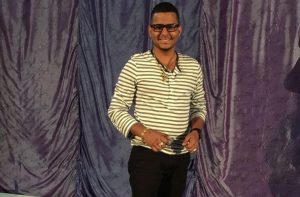 "I've already separated work stations so customers can sit far apart and we're cleaning phones and computers after use by each customer, but I'm worried about my staff well-being and about having to close," he told this newspaper.
However, it has not been all bad for all small-business owners, especially those who retail food products, which are in high demand during this period due to a lot of panic buying of foodstuff.
Poultry farmer David Pusslewhyte said he has been seeing a normal demand in business. "No issues thus far, smooth sailing," he commented.
Produce retailer Andrew Campbell also noted that some aspect of his business has even grown, with him seeing an increase in demand for ginger. Ginger has been touted by some as a means of treating the coronavirus, though there has been no research to support the premise. Consumers, however, are nonetheless rushing for ginger.
"Business always slow for small entrepreneurs you know, but in my case, I've had an increase in calls for ginger," Campbell said.
Source: http://guyanachronicle.com/2020/03/29/covid-19-sbb-iped-assessing-measures-to-help-small-businesses